Du 7 au 10 février 2022, dans le cadre de la Présidence Française de l'Union Européenne, le Grand Palais Éphémère organise l'événement EuroFabrique. L'ÉSAD Orléans y présente le projet Europa 2022.




Dépassant une définition de l'Europe ses seules frontières, Europa 2022 imagine une topographie sonore de l'Europe qui révèle sa diversité linguistique et son identité par ses langues, accents et intonations.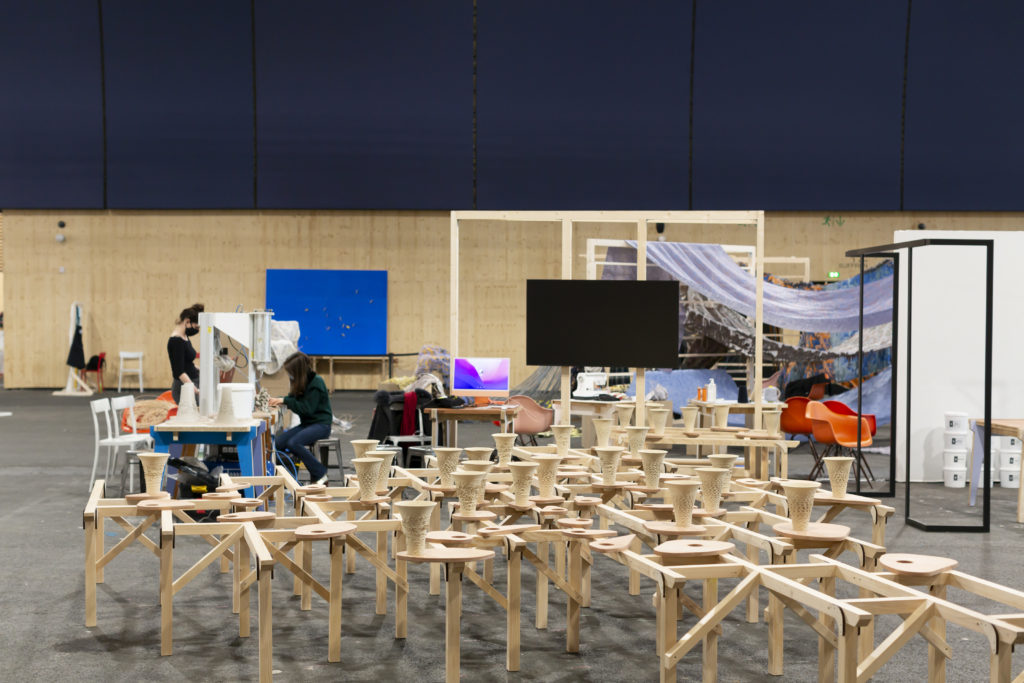 Porté par le programme de recherche en Art et Design "Objects, Crafts and Computation" en dialogue avec la faculté de céramique et de verre de la Eugeniusz Geppert Academy of Art and Design in Wrocław, le projet Europa 2022 est un dispositif participatif et génératif dessiné à partir d'une carte linguistique du continent qui intègre une collection de sculptures générées grâce à un processus de physicalisation de données sonores issues d'enregistrements d'un texte du philosophe tchèque Jan Patočka lu dans différentes langues européennes :
« C'est un même héritage qui se maintient à travers les catastrophes, et c'est pourquoi il me semble qu'on peut se hasarder à affirmer que l'Europe – l'Europe occidentale surtout, mais aussi celle qu'on appelle « l'autre Europe » — est issue du soin de l'âme. Της ψυχής επιμελείσθαι, voilà le germe dont est né ce qu'a été l'Europe. »




Jan Patočka, Platon et l'Europe, Séminaire de 1973, trad. E. Abrams, LAGRASSE, VERDIER, 1983, P.99.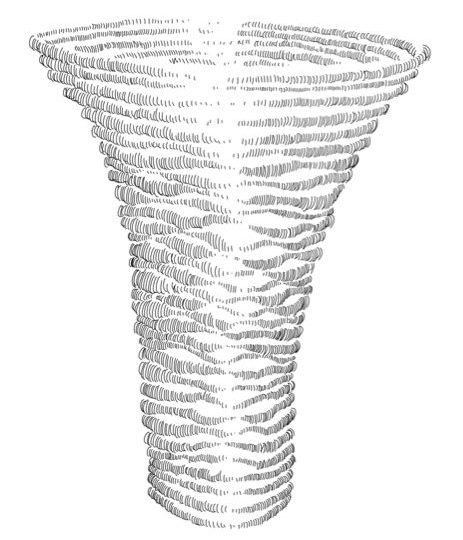 Les voix d'Europa 2022

Allemand, Rhénanie du Nord-Westphalie • Deutsch, Nordrhein-Westfalen – Meriem Balah
Allemand • Deutsch – Uli Mesenheimer
Anglais, Ecosse • Scottish English – Hannah Aitken
Anglais, Angleterre • British English – Andree Furey
Arabe littéraire • اللغة العربية الأدبية – Salma Essid
Basque • Euskara – Olhagaray-Jauregui Monika
Béarnais • Bearnés – Bernat Casanava
Bosniaque • Bosanski – Nedija Salazar-Smajic
Chinois • 中國人 – Yan Chen
Espagnol • Español – Vicent Hernández
Espagnol • Español – Catherine Gueble
Français, France – Emmanuel Guez
Français, Belgique – Serge Hoffman
Français, Belgique – Huguette Perdeels
Grec • Ελληνικά – Diony
Hébreu • עִברִית – Zamir Eldar
Hongrois • Magyar – Panni Demeter
Italien • Italiano – Maria Cecilia D'Ercole
Italien des abruzzes • Italiano abruzzese – Maria-Antonietta Tarquino
Kazakh • қазақ – Aigerim Konurbayeva
Néerlandais • Nederlands – Annie Abrahams
Néerlandais • Nederlands – Eloy Flambeau
Néerlandais • Nederlands – Katharina Jaski-Lanting
Polonais • Polskie – Joanna Opalska-Brzecka
Polonais, langue régionale « Podhalan » • Polskie – Xymena Smreczak
Portugais • Português – Angela Correia Almeida
Portugais • Português – Silvina
Portugais brésilien • Portugues do Brasil – Luiz Gustavo Machado de Carvalho
Russe • русский – Anastasiia Andreicheva
Scanien • Skåne – Basem Agha
Slovaque • Slovenský – Suzanne Anger
Slovaque • Slovenský – Jonas Paucula
Slovène • Slovenščina – Dare Pejić
Suédois • Svenska – Soren Fredriksson
Tchèque • Čeština – Jitka Bazantova
Tunisien • تونسى – Salma Essid

Merci à tous les contributeurs pour leur participation.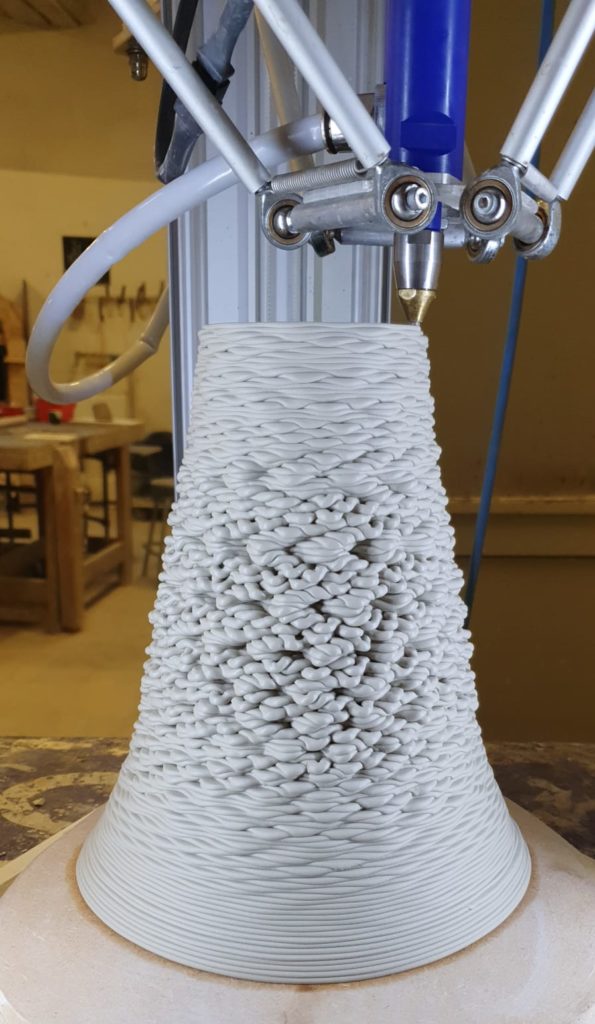 ---
Ecole partenaire: The Eugeniusz Geppert Academy of Art and Design in Wrocław

Le programme de recherche Objects, Crafts and computation de l'ÉSAD Orléans a invité la faculté de céramique et de verre de la Eugeniusz Geppert Academy of Art and Design in Wrocław en vue d'une collaboration pour l'événement EuroFabrique. Le groupe d'étudiants polonais est encadré par Renata Bonter-Jędrzejewska, Ph.D. Vice-Doyenne de la Faculté de Céramique et de Verre et Joanna Opalska-Brzecka, assistante, Faculté de Céramique et Verre.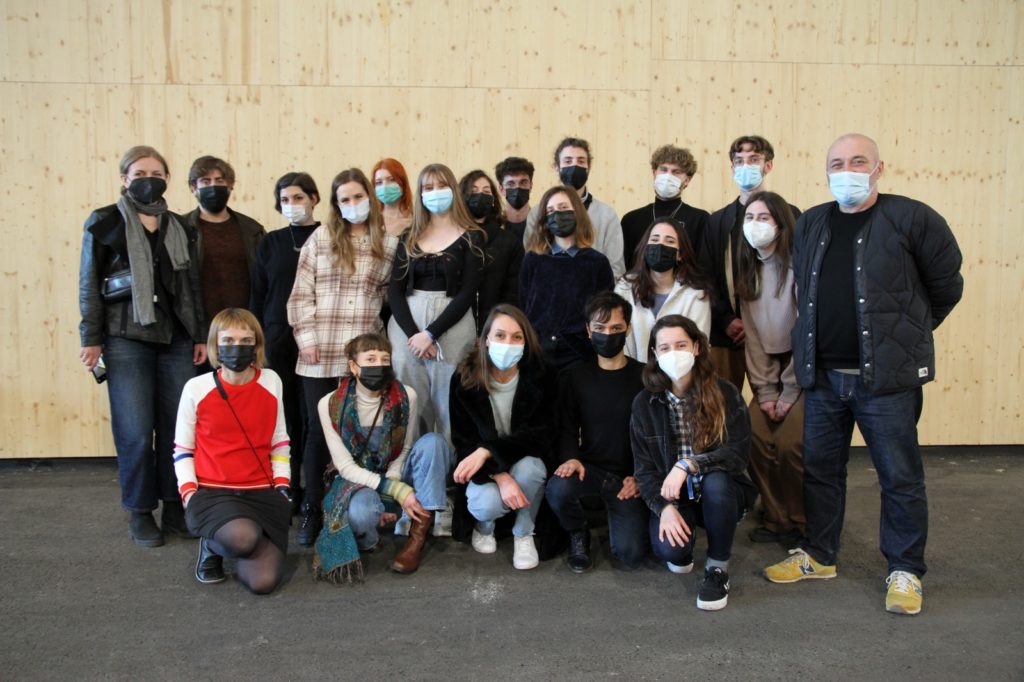 Project

TERRITORY, relative area

TERRITORY designation
TERRITORY as a physical, geographical space' context TERRITORY as a private, personal zone
TERRITORY as the cumulative layers, common parts, continuum TERRITORY as a safe or (dangerous) space
TERRITORY as an open or closed area
TERRITORY designated by the domination, annexation, violence

Ceramic medium:
The multiform nature of the CERAMIC material – CERAMICS as a trace of human activity (regions, areas, basins) – Generally available, occurring on all continents ceramic material is perfect for the experimental activities – CERAMICS as a biodegradable material

The group of Polish students of The Eugeniusz Geppert Academy of Fine Art and Design in Wroclaw, present the processes of defining a variable area, relatively open and closed, seemingly safe or disturbing, homogeneous and multidimensional. The space around the title TERRITORY – relative area will is organized by ceramic objects bearing the hallmarks of human emotions, non-verbal messages, and coded gestures.

Describing the meaning of the TERRITORY, participants refer to the spatial situation in which they exchange their individual experiences, sensitivity and the need to define the personal distance (intimate, personal, social, public).

Workshop

Act 1
On three tables surface the clay will is rolled out to a thickness of 3-5 cm. By using previously prepared tools (e.g. stamps, rollers, scrapers) participants formulate individual or collective statements. Increasing layers of signs, symbols, and meanings register the messages created. After 1-2 days, when the clay hardens, the entire map will is cut into small pieces and transferred to the floor. Finally, the prepared forms and loose ceramic raw materials are used to create an object presenting the multitude of thoughts, attitudes, and goals of us Europeans, in the past, present, and future. All activities in the ceramic material will complemented by multimedia projections.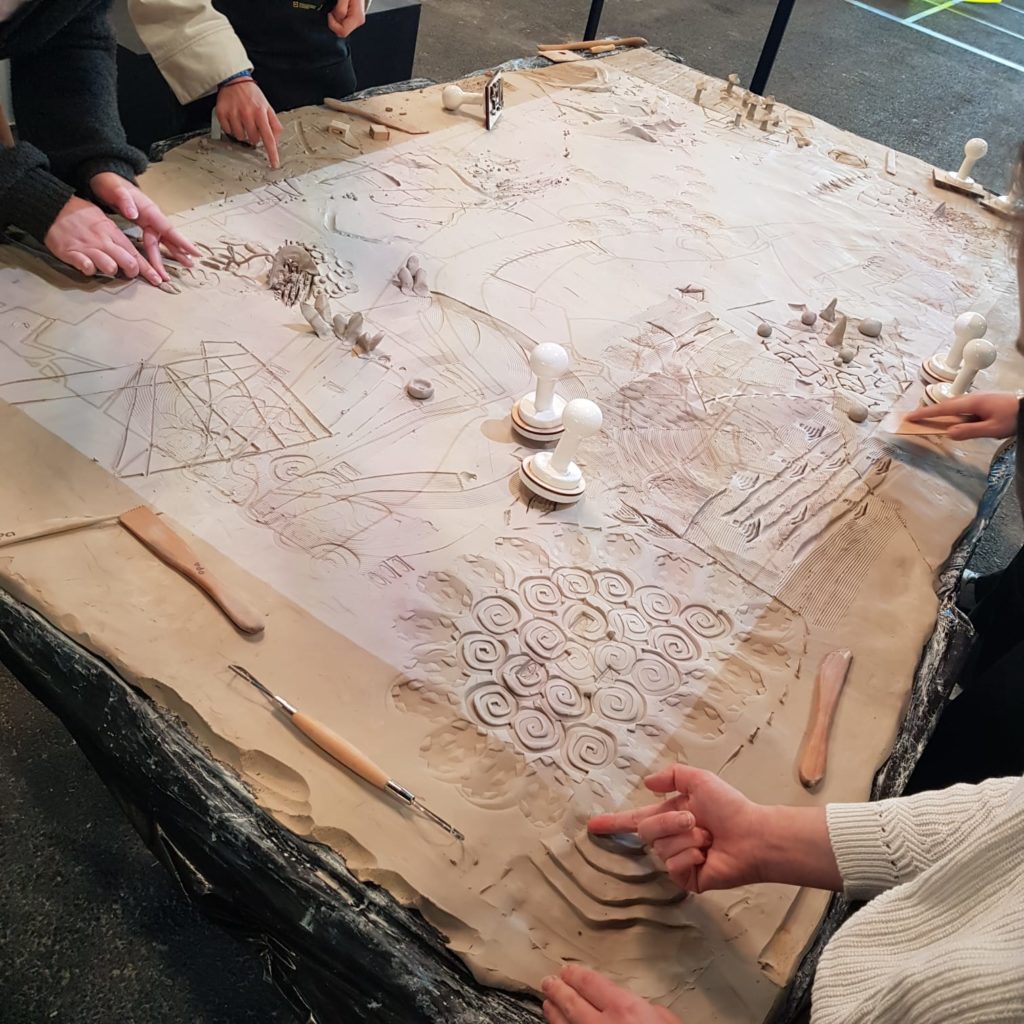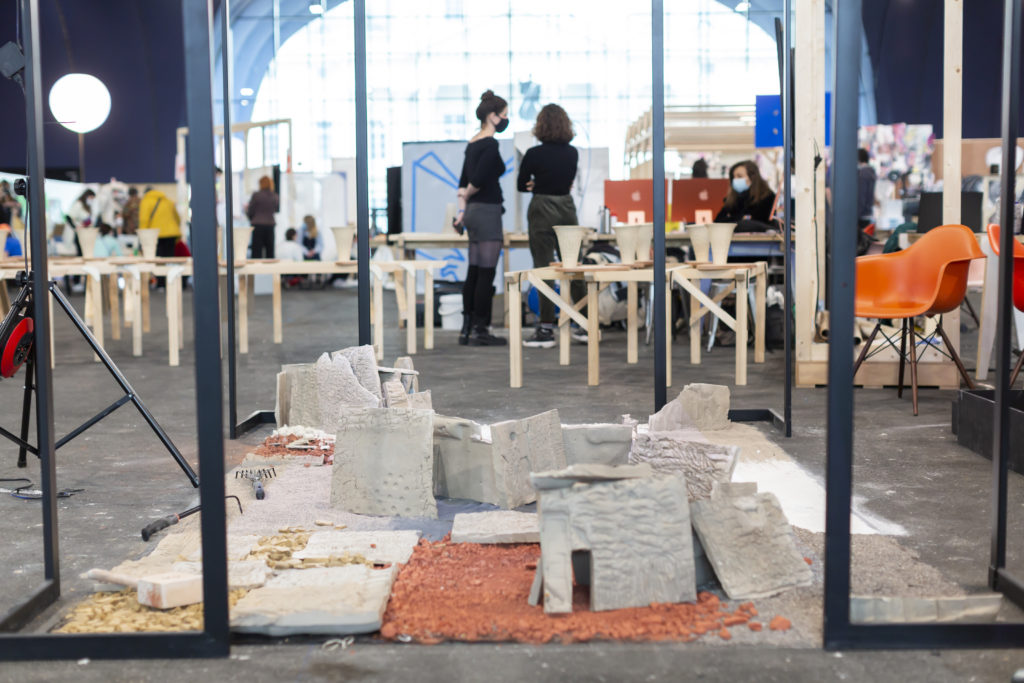 Act 2
This not a plate (1) was the project presented at Argillà Italia 2010 – Faenza Ceramics Festival, for the preservation of the linguistic, cultural, and intangible heritage of all communities and for human rights, integration, and peace education. The author wanted to stir deep memory of what humanity should strive for right then if they wanted to leave in peace on planet Erarth. Paraphrasing the title of the project from many years ago This not a plate, a new semantic context of the archetype of the utility vessel is created. White porcelain plates with cuted holes will allow you to create a variety of compositions made of colored strings, tapes or ribbons, corresponding to the colors of the national flags. Flat plates (diameter 270 mm) will be joined in various ways. Three-dimensional installations suspended on the racks will be created and complemented by the projections of graphic images on the vessel's surface.
(1) Project description: Through simultaneous presentation in 35 languages on 35 decorated plates, this book looks at words we have in common that unite people around the world; plates with visible and veiled messages for human rights that call out to a private and collective memory. They and all they represent want only one and the same thing: they want to be remembered.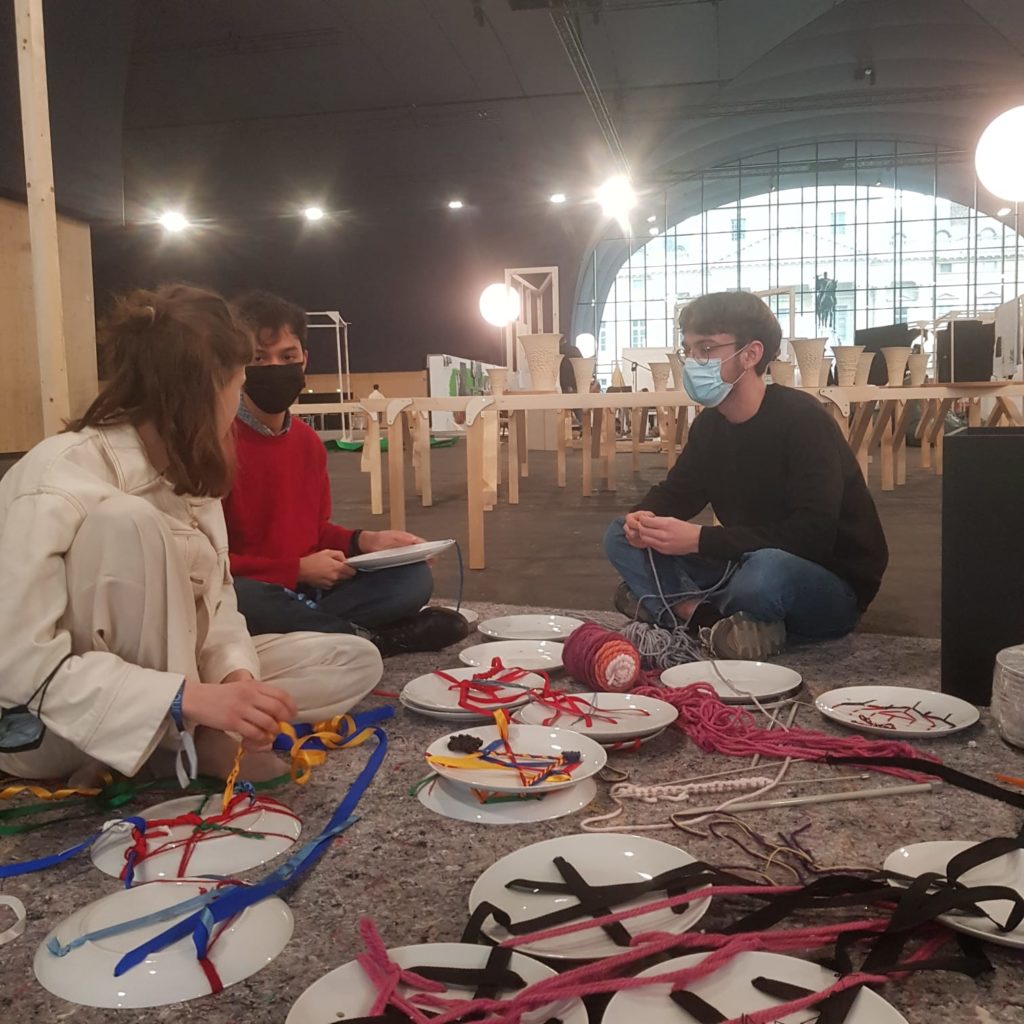 Polish Team

Professors: Renata Bonter-Jędrzejewska, Piotr Kołomański, Joanna Opalska-Brzecka, Maja Wolińska,
Students: Michał Bednarski, Foteini Kolaiti, Anna Kotkiewicz, Patrycja Maciaszek, Patrycja Sokólska, Antonina Wolska.

Equipe française

Le programme de recherche en Art et Design "Objects, Crafts and computation"
Le programme de recherche questionne, par l'art et le design, la nature des objets dans les espaces connectés. Objects, Crafts and Computation part de l'hypothèse que les données numériques peuvent être considérées comme un matériau dont le designer ou l'artiste peut s'emparer pour créer des formes singulières, critiques et poétiques : des DATA_Sculptures.


L'équipe d'Europa 2022: Hugo Bosqué, Olivier Bouton, Salma Essid, Anne-Laure Fréant, Sylvia Fredriksson, Emmanuel Guez, Emmanuel Hugnot, Luiz Gustavo Machado de Carvalho, Gabriel Martinez, Etienne Mosnier, Thérèse Nalin, Maëlle Pires, Amélie Samson, Manon Souchet, Eva Vedel, Caroline Zahnd.

Coordination administrative et internationale: Marion Quintin

Ateliers : Madi Kassay, Virginie Péchard